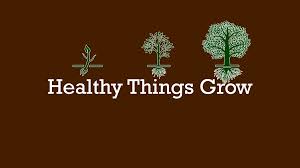 The question is often asked, "Do we need more churches or should we focus on making sure the churches we have are healthy?"  Over the last twelve plus years of being the BMA director of church planting my answer has been consistently the same, "Yes!"  It is not an either/or but most definitely a both/and scenario.  Mark Clifton gives this challenge and vision statement by stating his commitment as, "decreasing the death rate of existing churches while simultaneously increasing the birth rate of new churches."  Being obedient to God's calling is paramount!
Many are convinced that we do not need more churches but what is that belief based on and is it true?  At www.thearda.com you can insert your zip code and find out who is connected to what denominations.  In Cherokee County Texas, where many would say there is not a need for more churches, this site reveals that there are over 50,000 living in the county but over 21,000 are "unclaimed."  That means about 40% of the population has no connection to any religion, denomination, or church.  The fields are white unto harvest for both existing and new churches.
The reality is that while more churches are being planted almost as many are closing down.  Some would say that overall we are actually in losing more than we are gaining every year.  This does not figure in population growth and makes it clear that we are losing ground at an alarming pace.  While world population continues to skyrocket churches continue to dwindle and we lose our ability to effectively share the gospel.  Maybe you should go to the website above and begin to focus on reaching those who declare themselves as "unclaimed" in your zip code.
Recently I had the privilege of spending some time with a leader who was mentored by Bill Bright the founder of Campus Crusade (now Cru).  He said that every day Bill would pray passionately and fervently for four things.  He was fully aware of and modeled to others his dependence on God for anything of everlasting significance to occur.  Bill remained humble because of that dependence and that motivated him to pray for these four things: Laborers, Supernatural Resources, Open Doors, and Fruit that Remained.
He prayed for laborers.  There is never a time when we are praying for God's will more than when we ask Him for more workers.  Jesus makes this clear in Matthew 9:38, "Therefore, pray to the Lord of the harvest to send out workers into His harvest."  This is also recorded in Luke 10:2 and many have set their alarms to go off at either 10:02 AM or PM to remind them to stop and ask God to send more workers.  Do you need more workers, servants, and helpers?  Have you been faithfully asking Him to send them to you?  He is the Lord of the harvest.
He prayed for God to provide the supernatural resources needed to accomplish the work.  A church planting director shared with me that when he was hired to begin a church planting movement his director told him how much budget he would have and said, "Spend it all if you need to!"  What a great commitment to the vision you believe God has called you to.  Resources must be realigned and the biggest issue is not a lack of resources but in the prioritizing and the allocation of those funds.  May we spend every penny to bring more people to Jesus Christ.
Bill prayed every morning for God to open doors. Paul asked the church to pray for this in Colossians 4:3, "At the same time, pray also for us that God may open a door to us for the message, to speak the mystery of the Messiah, for which I am in prison."  In I Corinthians 16 Paul said that an open door for effective ministry had opened to him.  In Revelation 3 Jesus told the church at Philadelphia that He had placed before them an open door and no one was able to close it.  Could it be that the only thing holding us back is our unwillingness to walk through those open doors?
He prayed for fruit that remained.  In John 15:16 Jesus said, "You did not choose Me, but I chose you. I appointed you that you should go out and produce fruit and that your fruit should remain, so that whatever you ask the Father in My name, He will give you."  If we are not careful we can become so focused on producing fruit that we do not care for the fruit properly.  Not everyone is healthy enough to birth a baby and some churches are not healthy enough to plant another church but you can get healthy and then multiply!
What does healthy multiplication look like?  It means activating His church His way.  Acts 9:31 says, "So the church throughout all Judea, Galilee, and Samaria had peace, being built up and walking in the fear of the Lord and the encouragement of the Holy Spirit, and it increased in numbers."
Where do you start?  Paul prayed this in Ephesians 3:16, "I pray that He may grant you, according to the riches of His glory, to be strengthened with power in the inner man through His Holy Spirit."